Be the Groom they remember

Complement your partner in every way
WEDDING SUITS
If there is ever an excuse to get a bespoke suit in your life, what better occasion than your wedding!
Your wedding day is the one day where you will be photographed more than any other day in your life and all of your memories will be documented in video and wedding albums. The Grooms suit should also be the best fitted and most unique in the room, and much better than all of the guests attending the wedding.
If you think that you will get the perfect wedding suit off the rack, let us assure you that you will not be the most unique or the best fitted in the room.
Think about it, when you go to a shop you have possibly 10 suits to choose from, then finding the one that fits best might narrow those options down to 5, you will certainly need to get this altered as well (It's like buying a new car and taking it straight to the panel beater). If you choose Germanicos Bespoke Tailors you have a choice of over 7,000 unique fabrics coming from the best fabric mills in Italy, England & France, multiply that by the hundreds of design options available to you, you can be sure of being unique and well fitted no matter your body type.
Read more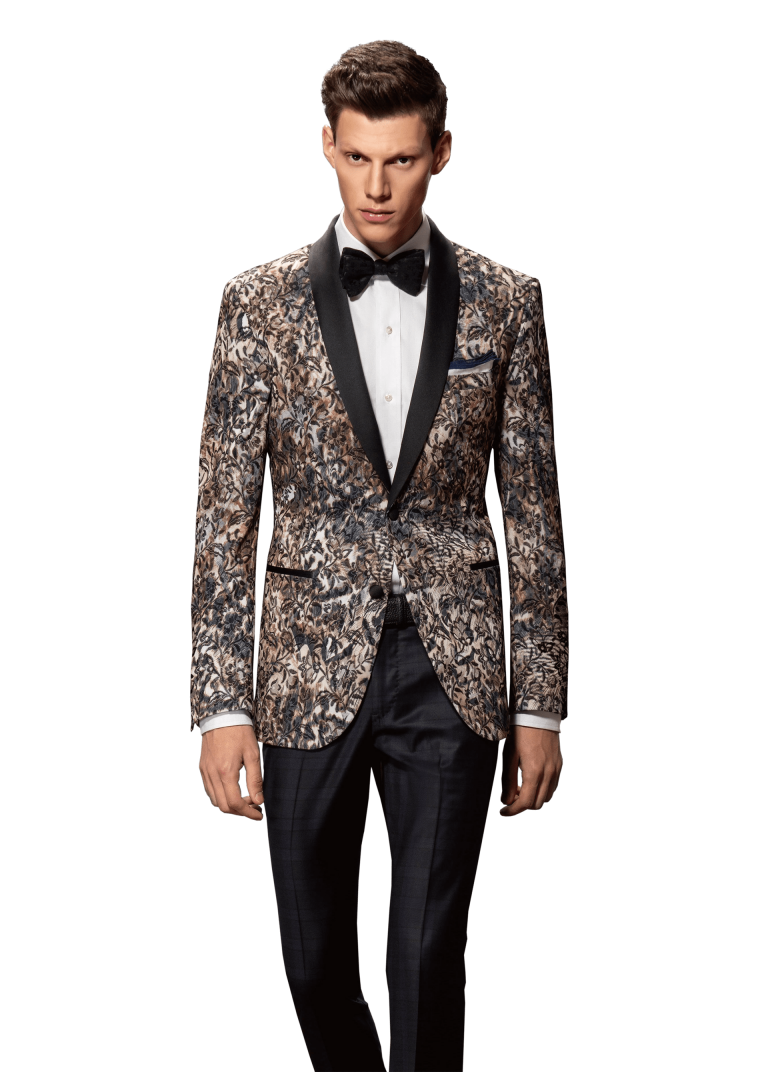 OUR PROCESS
Germanicos has been making bespoke suits for the past 20 years, our experience and knowledge is second to none, but most importantly we always achieve great results for our clients, especially wedding suit clients. Our motto is to make sure you look and feel a million dollars when you leave our showrooms.
We have made wedding suits which are conducive for all climates and themes - Destination weddings in hot humid climates like Bali, Thailand, The Greek islands, Maldives, Sri Lanka just to name a few need a specific make and also a specific suit fabric, to ensure your wedding suit breathes and doesn't make you sweaty and uncomfortable. At Germanicos we are well versed on what fabric composition and also colour and style will suit you best and make you look a million dollars.
Please check our testimonials from many famous Australians which proves that we know what we are doing. If we didn't know what we are doing, would we make for Hollywood stars like Hugh Jackman and Ruby Rose or sports people like Scott Pendlebury or Richard Green?
We Look forward to making you look and feel a
Million Dollars
FAQ - Your Right To Know !
Got a question ? Get your answer !
Wedding
: How long before the wedding should I get started on the Suit or Tuxedo?
: We are Bespoke tailors, as such we will hand draw a unique pattern for you and hand stitch your suit. This takes time to complete anywhere between 60 to 90 hours. Having dressed so many grooms in the past our recommendation is 3 months before your wedding to start the process of your wedding suit. Germanicos will space out your fittings to ensure the suit or tuxedo is perfect on your wedding day, even with any last minute body fluctuations.
: What Style Wedding Suit to wear, Tuxedo or Suit?
: The Tuxedo is amazing and can help you stand out as the groom, however you will get minimal use out of it after the wedding. If you want to go a suit for your wedding, so you are able to use it more into the future, we would recommend adding a waistcoat or vest to turn it into a 3 piece suit, fit for a groom.
: What Colour Wedding Suit to wear?
: The Darker your complexion the more options of cloth you can choose from lighter shades to Darker shades, giving you massive choice of fabrics. Unfortunately the fairer your complexion is, it does limit you to choosing Darker colours generally, as the lighter coloured fabrics will wash you out.
: What is the cost or price of a Bespoke Wedding Suit?
: At Germanicos we pride ourselves on showing our customers the pricing for all our bespoke suits and tuxedos pricing. A Bespoke business Suit at Germanicos has the same cost as a Bespoke Wedding Suit and these range from $1,495 to $3,900 dependant on your cloth. You pay a 50% deposit upfront, and the balance is payable after all of your fittings and when you take it home.
: What is the cost or price of a Wedding Tuxedo?
: The Tuxedo at Germanicos costs $200 more than the Suit. This enables us to buy the Duchess Satin or Silk for the lapels, also to pay the tailors for the two extra hours it takes to stitch this uniquely into our Tuxedo lapels and inner front panels.