Create your own masterpiece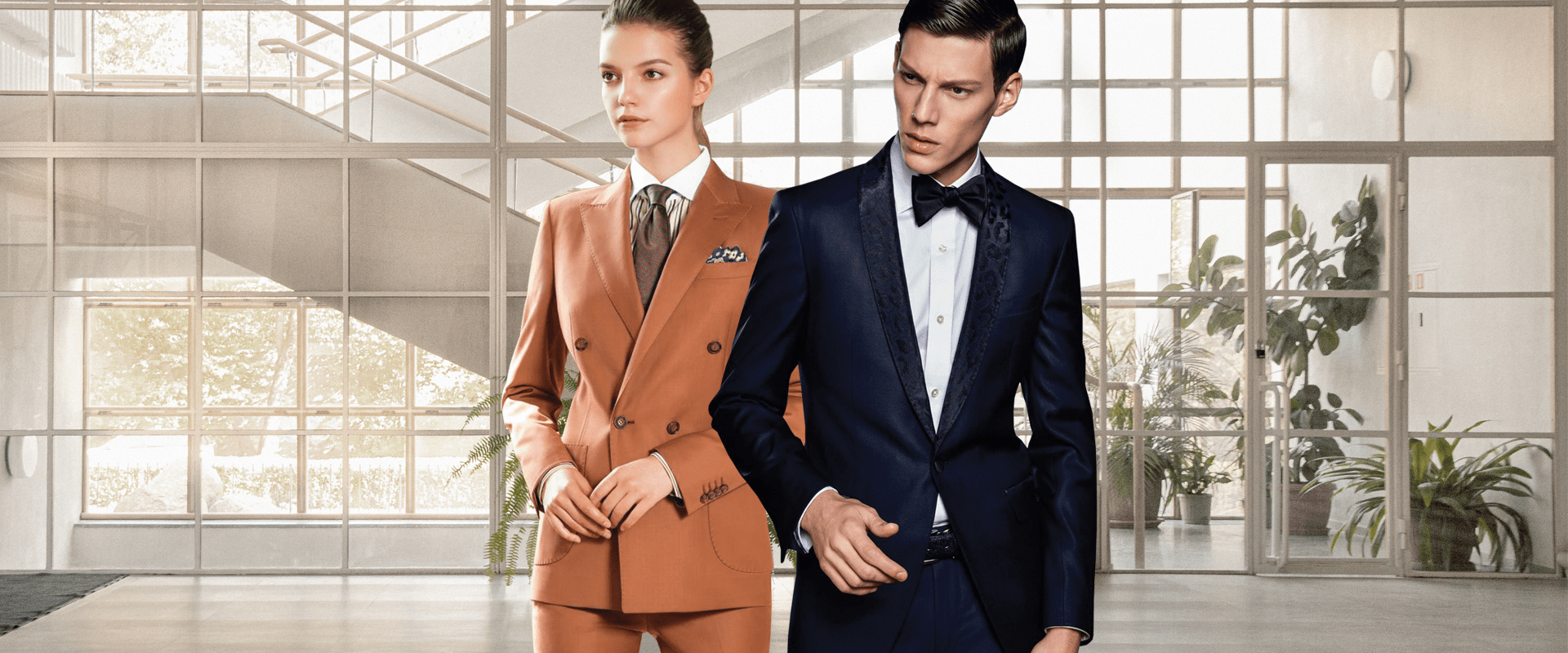 Tailored Suits in Perth
For one decade we have been producing tailor made suits and shirts for our amazing customers in Perth.
Our tailor made suits are made using some of the finest fabrics in Europe from the likes of fabric mills such as Dormeuil in England and Marzoni in Italy. From our great leaders in the mining industry to politicians, Germanicos has played a role in improving the quality of business and formal dress in Perth.
Our master tailors use the same methods of making a bespoke suit as tailors in Savile Row have been doing for centuries, using floating canvas. This method of constructing the suit ensures that it will never lose its shape, the suit will look just as new as it does in five weeks as it will in five years after many dry cleans. This makes it a wise investment that will last so much longer than a suit that is off the rack or a cheap fused tailor made suit from Asia.
Our Perth Master tailors will be able to steer you in the right direction when choosing your fabrics and styles as we have a wealth of experience in dressing all forms of body type and skin complexion. Whether it is for a wedding suit or a business suit it is in our best interest for you to walk out looking a million dollars!
As Perth has a very warm climate our master tailors will assist and recommend when choosing the cloth so it will breathe when wearing and also drape well with the body type of each customer to guarantee a great result that will get you lot's of compliments.
Whatever design of suit you dream of we can make come true in Perth.
Read more
GERMANICOS BESPOKE TAILOR SHOPS IN AUSTRALIA
We Look forward to making you look and feel a
Million Dollars
PERTH SHIRTS
As Perth has a very warm climate, it is of major importance to choose a 100% natural fibre shirt fabric, this will ensure that it breathes and will minimise perspiration. Germanicos only stocks high quality 100% natural Egyptian cottons and sea island cottons for our shirts in Perth. The Germanicos Perth tailor will take fifteen measurements to ensure the perfect fitting shirt and we can produce whatever style you dream of. It is important especially in the warmer climate of Perth that all shirt material chosen is natural and doesn't contain any polyester as shirts with this composition will not breathe and you will sweat. Rest assured you are in safe hands with Germanicos staff having lots of experience when choosing fabrics and designing your shirt in Perth.