Tailored Suits in Melbourne
Passionate and proud to be producing the finest bespoke
suits and shirts for Melbourne's gentlemen since 1999
In 1999 the inauguration of our first bespoke studio in Little Collins St, Melbourne, saw the birth of the Germanicos Bespoke tailor house. Nestled within Meblorunes fashion precinct, it was our CEO John Tellis' dream to build a brand and tailor house reminiscent of the world famous tailors of Savile Row in London. It was his great uncle that planted the seed who happened to be one of the best and longest standing traditional bespoke tailors located in Brisbane and where much of the training and inspiration came from.
At the time, bespoke tailoring in Australia was a dying breed, no young blood was coming through and the older generation of master tailors were slowly closing their shops. True craftsmanship in Australia was dying a slow death as manufacturing was leaving offshore. However, It was that passion and fire within that has enabled us to keep one of the oldest crafts known to man alive and thriving more than ever in Melbourne.
You could count the quality bespoke tailors in Melbourne on your one hand, actually still to this day there are only a handful of real bespoke tailors left in Melbourne who can achieve a perfect fit for a suit or shirt done the traditional way.
Read more
550 Lonsdale st.Melbourne VIC 3000
OUR PROCESS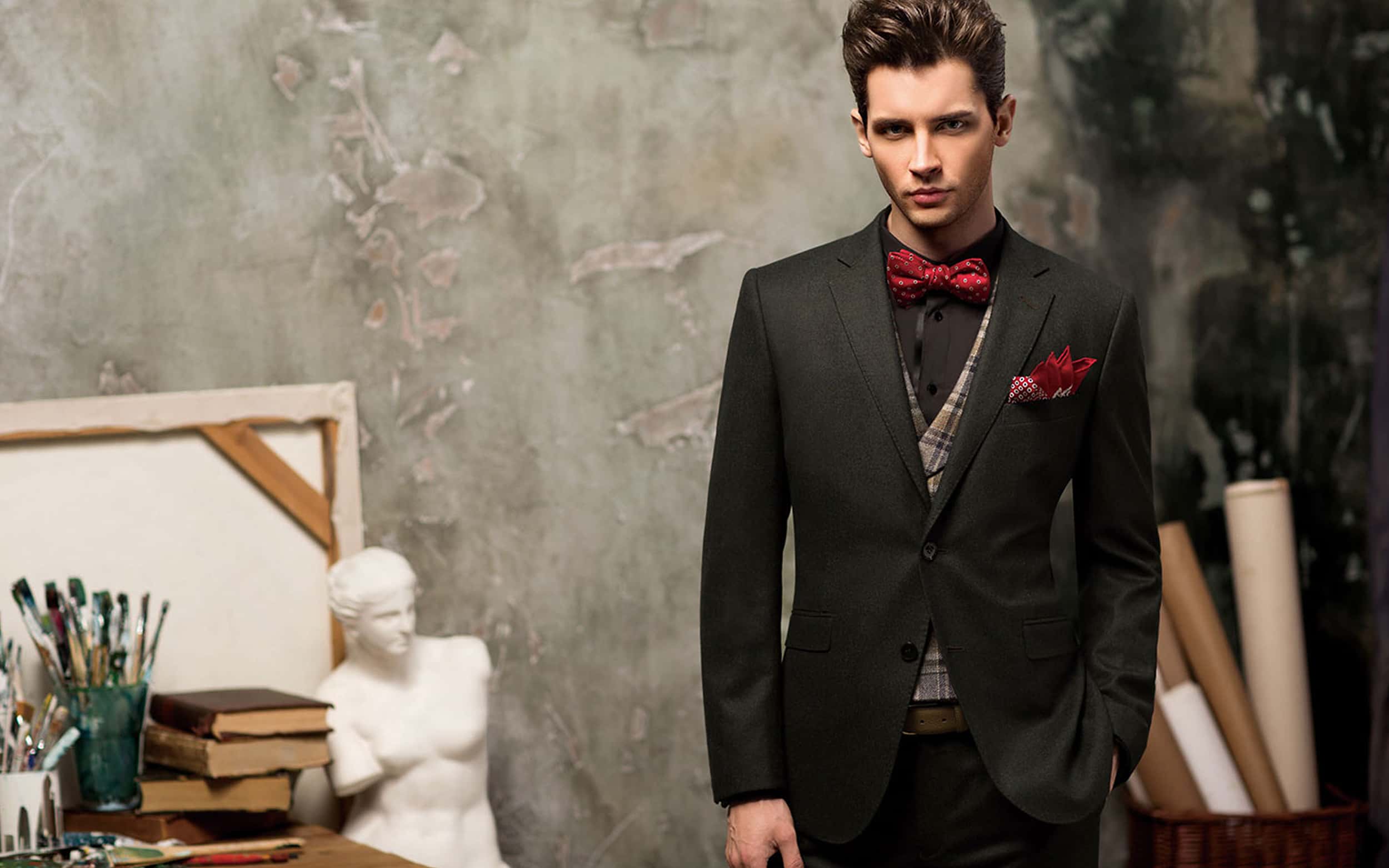 Bespoke tailoring is an art and takes countless years of experience to ensure you have the knowledge to fit each and every body shape perfectly. The Master tailors at Germanicos Melbourne are not only in pursuit of the perfect fitted suit or shirt, but also to match the correct fabric to each and every customer's skin complexion and requirements from our luxurious range of over 8,000 European fabrics.
We have travelled the world to source the best cloths and are proud to hold the largest range of the most stunning European fabrics in Melbourne, from mills such as Dormeuil, Zegna, Cerruti, Holland & Sherry, Drago and many more.
Even then there is more to consider with just a fine cloth alone such as the weight of the cloth of the bespoke suit, as the suit may be for summer or winter or to travel to places with extreme temperatures. Every minute detail will be taken into consideration during your bespoke tailor appointment in our Melbourne bespoke tailor house, right down to the frequency you would like to wear your suit, to ensure you have a suit that outlasts all the others you have ever owned.
We Look forward to making you look and feel a
Million Dollars