Create your own masterpiece

An experience like no other
Pants
Our bespoke tailor made trousers are a magnificent combination of style and comfort. Its special key features like a saddle inside the crotch that really reinforce the crotch of the trousers to ensure they are as strong and robust as possible.
Apart from ensuring our tailoring process produces the most robust bespoke trousers available, the longevity of the trouser also depends on the Fabric choice and the fit of the trouser.
The fit plays an important role in the longevity and comfort of your Trousers or Pants, as an ill-fitting trouser will cause more tension in certain areas which will cause more rubbing, resulting in quicker wear. At Germanicos we will take 22 exacting measurements of your legs, waist and hips to ensure a perfect fit, which will last longer, but also fit like a glove and look a million dollars.
Read more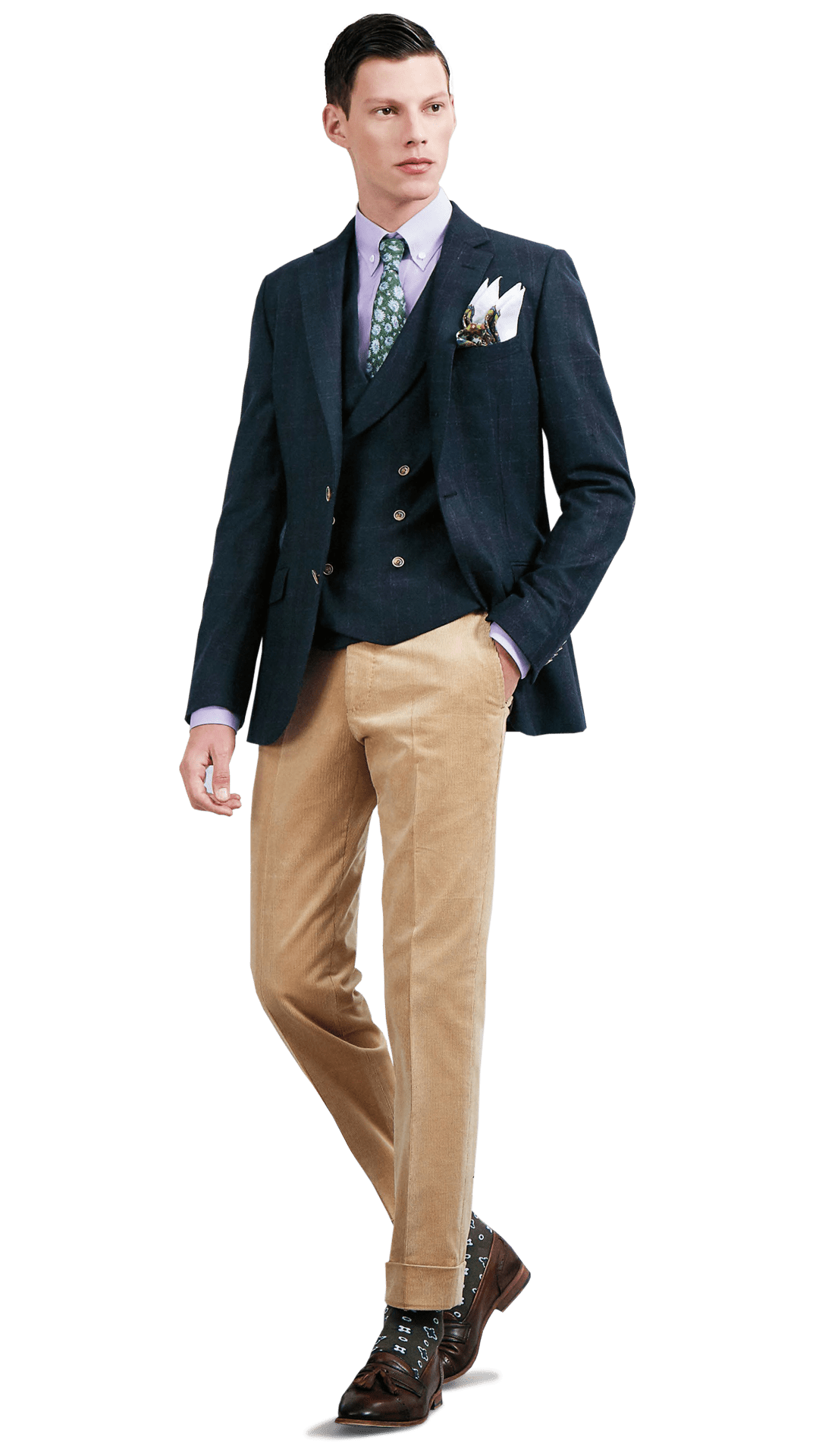 OUR UNSURPASSED TROUSER FEATURES
Not only do we add the world's best and most breathable Bemberg lining inside the trouser down to the knee, we even have a special way we stitch the back pockets of the trouser to ensure they don't get holes near the edges of the pocket stitch, which is so common off the rack.
There is a rubber inner waistband tape we add to the inside of the trouser waistband to ensure once you tuck in your shirt, it doesn't easily come untucked from your Pants.
All Germanicos trouser hems are generous, as well as the extra seam allowance we add to all our trouser seams, to ensure wehave enough fabric to adjust even if you put on or lose up to 10kgs, which is impossible to achieve off the rack or at most other tailors, because they skimp on the extra fabric allowance due to the cost associated.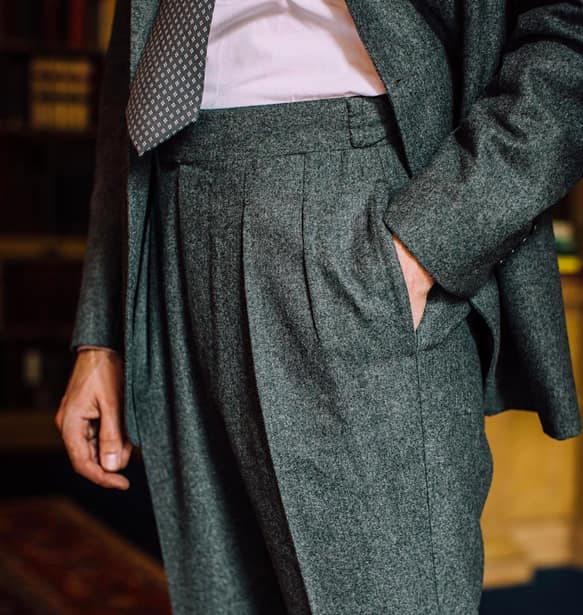 CHOICE IN FABRIC
In warmer more humid climates like Sydney and Brisbane, the weight of the trouser or pant fabric should be no more than 280 grams in weight.
In cooler less humid climates like Melbourne and Canberra the choice of fabric is much wider as we can go up to 390 grams. In Perth with its Mediterranean warm climate an ideal cloth weight would be around the 260 to 240 grams.
For bigger gentlemen in Brisbane or Sydney who's thighs rub when they walk, we would highly recommend making your trousers from fabric with Mohair in the composition, Mohair derives from goat hair and is a little more brittle to the touch. We find though that Mohair is the most breathable and robust fabric for your trousers, especially if you sweat easily.
You can design whatever style Trouser or Pant you want at Germanicos, whether they are double pleated with a cuff or a flat front trouser, you have a choice of over 8,000 of the world's best fabrics from the top mills in Italy, England and France.
We always recommend you purchase a second trouser with any suit, as this will double the longevity of the trouser or pant off the bat. Feel free to ask your consultant about our generous second trouser discount.
We look forward to making the best fitting and looking Trousers or Pants you have ever owned.
We Look forward to making you look and feel a
Million Dollars