Authentic Cashmere Overcoats


Overcoats
A well-dressed gentleman's wardrobe should cater for all seasons. The first signs of winter call for warmer clothing and there's no greater, more versatile garment than the overcoat.
Whether you're a well-seasoned gentleman looking for a point of difference to complement your suit, or just starting out your wardrobe, a bespoke overcoat is a must have item especially if you're in Melbourne, Canberra and Sydney where the mornings and days do get quite fresh.
Although Brisbane and Perth's climate are a little warmer in the winter months, we have many different weights cloths as well as the warmest, fines and most luxurious compositions that have all been meticulously sourced to make sure any overcoat fabric selected will serve its purpose for the climate you will be wearing it in, all while at the same time being very breathable.
From pure wool to cashmere to pashmina to alpaca, we have it all to be able to offer you the largest range of quality fabric for your overcoat. At Germanicos we strive to make sure each and every cloth selected will serve its purpose, and it's no different when it comes to our overcoats.
Read more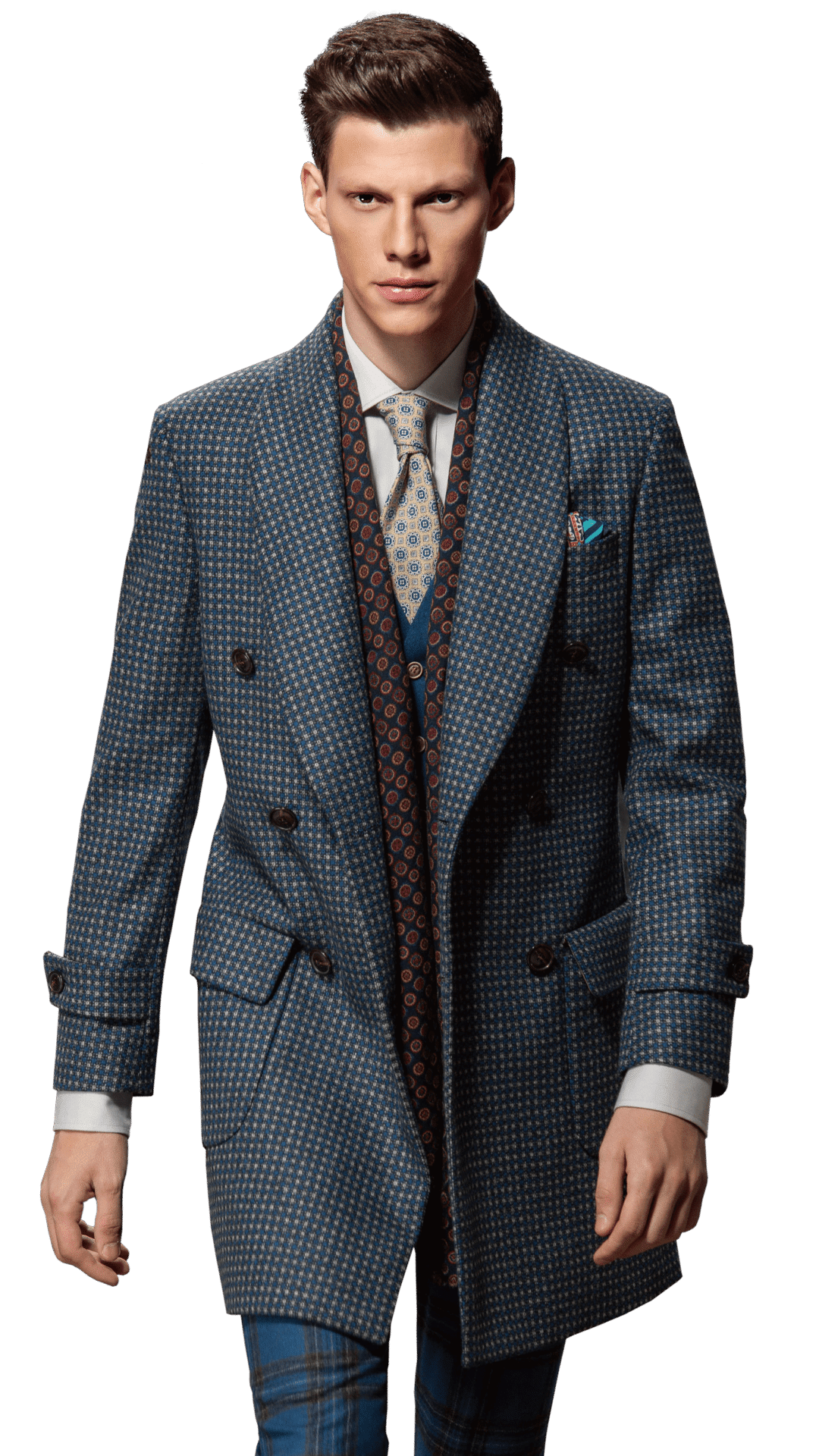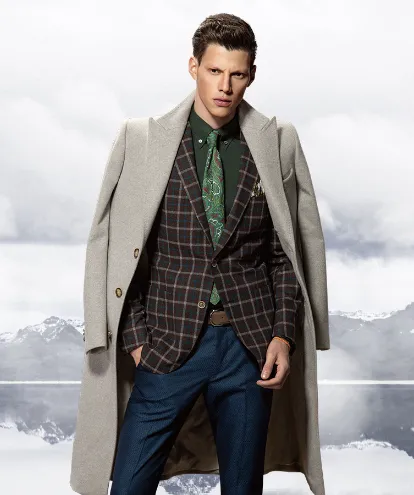 Not only will a tailor made overcoat keep you warm, it can be made into a unique fashion piece that will command many compliments from your friends and peers in the corporate world.
From your traditional military style double breasted overcoat, to your 3 button fly front three quarter length, the style options are endless. If you are looking for that traditional sharp look or want to add your own modern twist, our design team at Germanicos Bespoke tailors will help create a one off bespoke overcoat made just for you.
With our very own in house pattern makers, no design is too hard at Germanicos Bespoke tailors.
OVERCOATS PRICING
OVERCOATS PRICING
ABOVE KNEE
ABOVE KNEE
BELOW KNEE
BELOW KNEE
We Look forward to making you look and feel a
Million Dollars
FAQ Your Right To Know!
Got a question? Get your answer!
: Where to buy an Overcoat?
: The Overcoat is a garment that is generally kept for many a years. As such we believe it is a wise decision to get an overcoat done properly from one of the over coating experts at Germanicos. You wouldn't want to step over the dollars to pick up some pennies in the overcoat department, go bespoke overcoat all the way, there's nothing better.
: What are overcoats made of?
: At Germanicos you have many choices of overcoat fabric colours styles but also of the composition. We have over coating fabric made from Cashmere, Alpaca, Camel Hair, Wool, Silk and Mohair blends, so many luxurious options of cloth to choose from for your overcoat.
: How Long Should an overcoats Length be?
: Generally overcoats will go down to the knee area or right down to the ankle area. We find that in the very cold climates, The gentlemen like to get full length overcoats to the ankles, to keep them warm. In the winter months in milder climates the gentlemen usually get them up to the knee or just below the knee.
: What is the cost of a Bespoke Overcoat?
: We have bespoke overcoats at Germanicos ranging from $1900 to $5900, it really depends on the fabric you choose, as there are some really fine luxurious over coat cloth in our fabric arsenal.