Complement your partner in every way

Look stunning on your special day

Look stunning on your special day

Wedding Suits
for Men in Sydney
Tailored Groom Wedding suits in Sydney
Germanicos has been producing wedding suits and tuxedos in Sydney for the last two decades. In that time, we have made our grooms of all body shapes and colours look a million dollars in their bespoke wedding suits or tuxedos.
Therefore, all our style consultants at Germanicos are extremely well-trained and very experienced. We offer a free stylist service in our Sydney store for your wedding, meaning that we will take into consideration many aspects such as your skin complexion, your body type, the theme of the wedding, the climate of the city of the wedding, and also if you want to wear this suit again in the future how we could arrange that for you. Our stylists have made thousands of suits for many different bodies and are very well-versed in the art of making you look a million dollars on your wedding.
All you need to do is check the testimonials page on our website, where you will find so many famous Australian's talking about their experience with Germanicos. We are the real deal and only one of three true bespoke tailors left in Sydney and by far the best priced of all.
We have so much experience with wedding suits in Sydney over the past two decades that Germanicos recommends starting the process of your wedding suit between 8 to 10 weeks before the wedding. We do this because the groom generally fluctuates in weight before the wedding, and this is even more so as the date looms nearer. You will notice when trusting Germanicos with your wedding attire that all we care about is making you look a million dollars on your wedding, and you will not find a more passionate company to assist you in Sydney.
Read more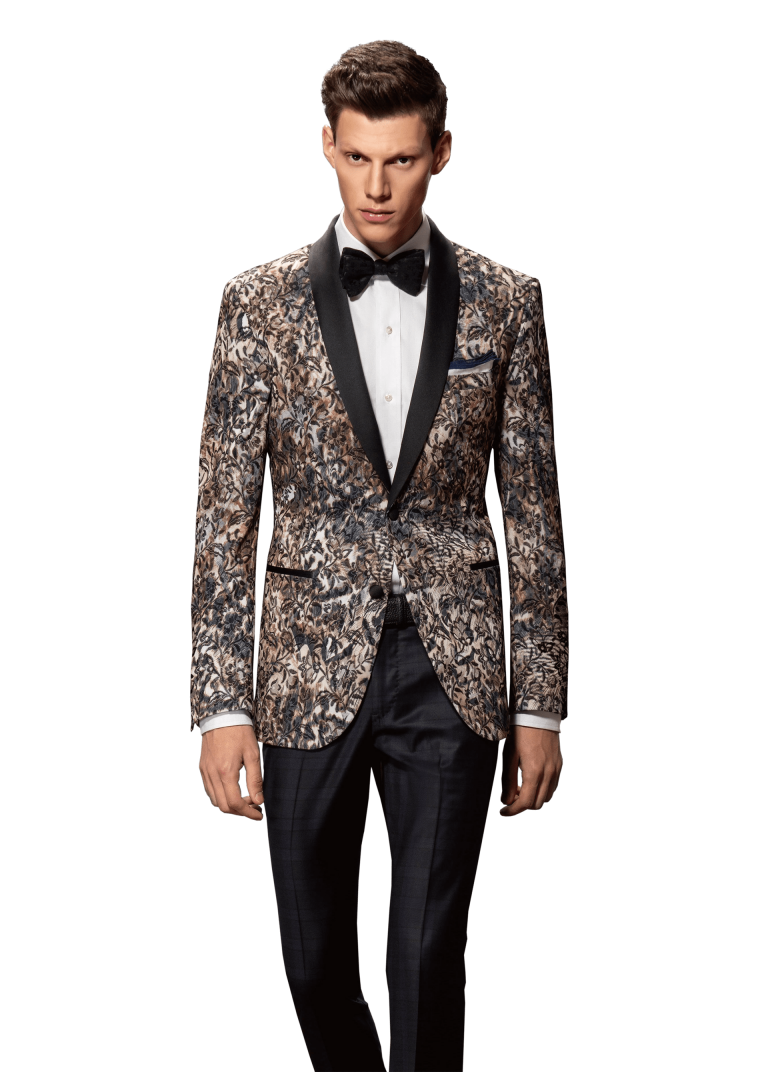 Germanicos
Bespoke Weddings Suits
OUR HAPPY COUPLES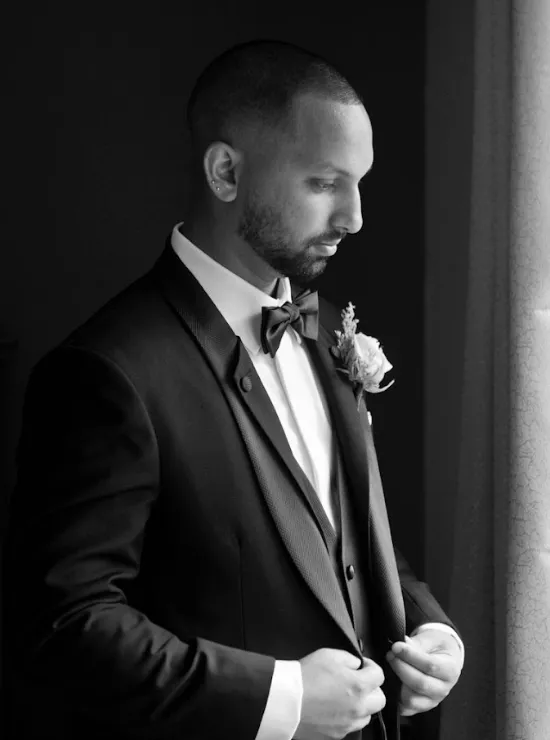 Brydon & Cherisse
Sydney Wedding Suit
Josh & Rassarin
Sydney Wedding Suit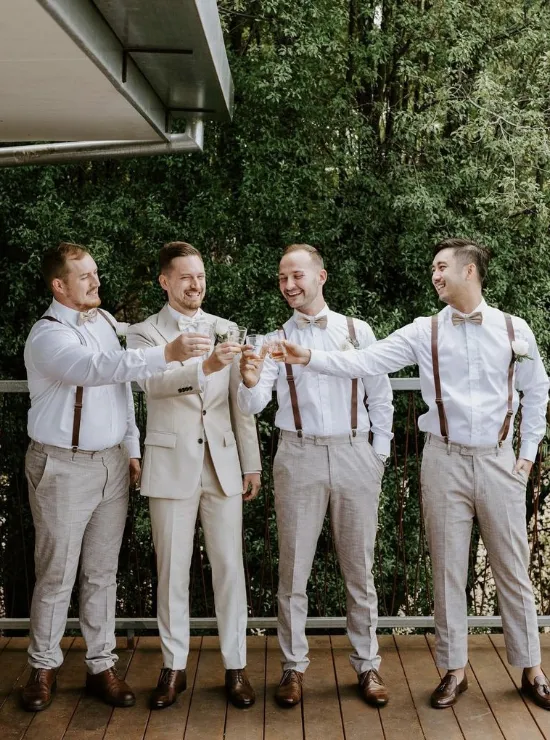 Josh & Rassarin
Sydney Wedding Suit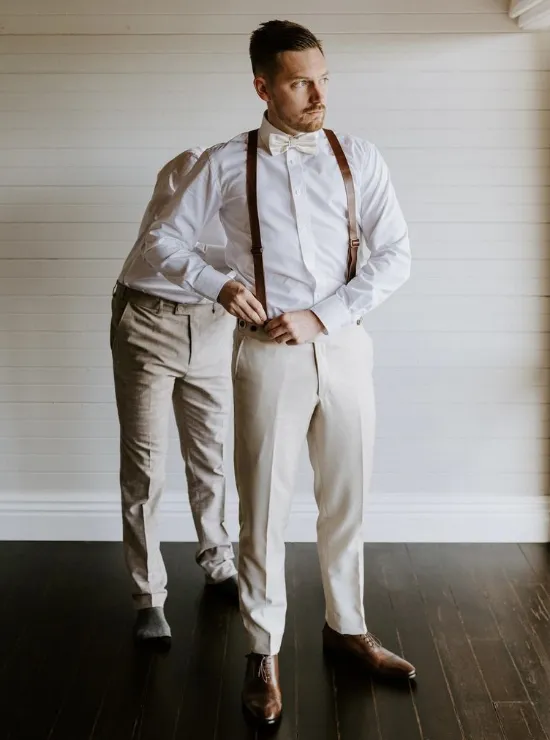 Josh & Rassarin
Sydney Wedding Suit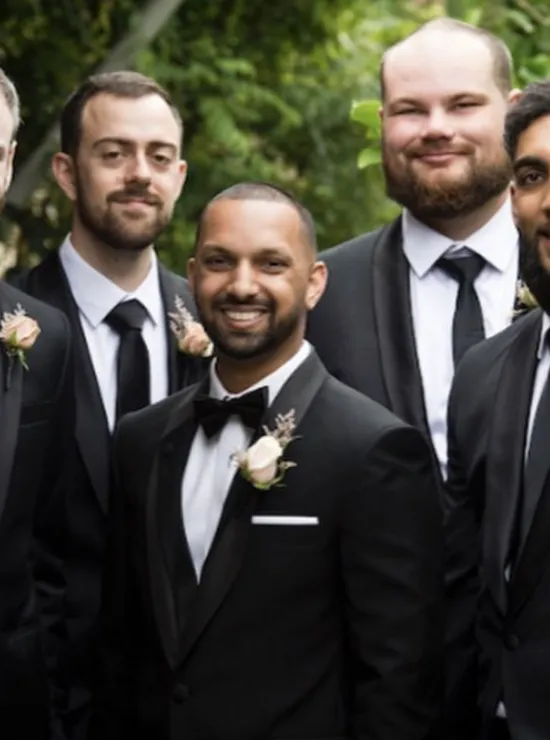 Brydon & Cherisse
Sydney Wedding Suit
Brydon & Cherisse
Sydney Wedding Suit
Brydon & Cherisse
Sydney Wedding Suit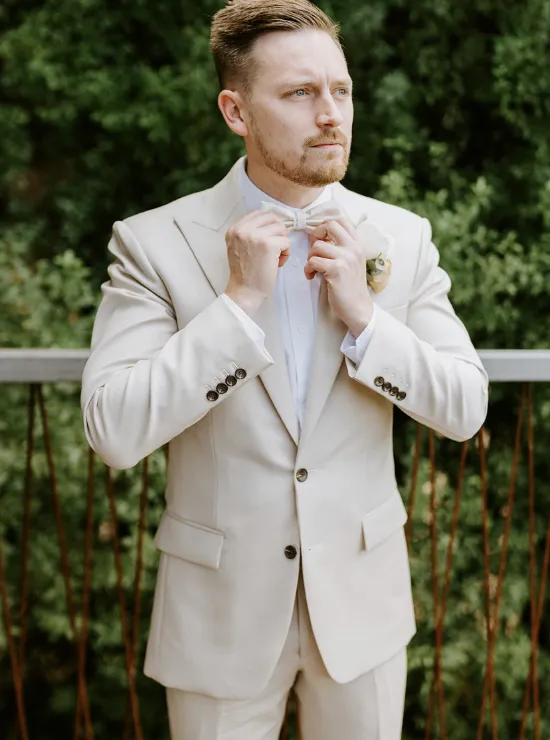 Josh & Rassarin
Sydney Wedding Suit
Josh & Rassarin
Sydney Wedding Suit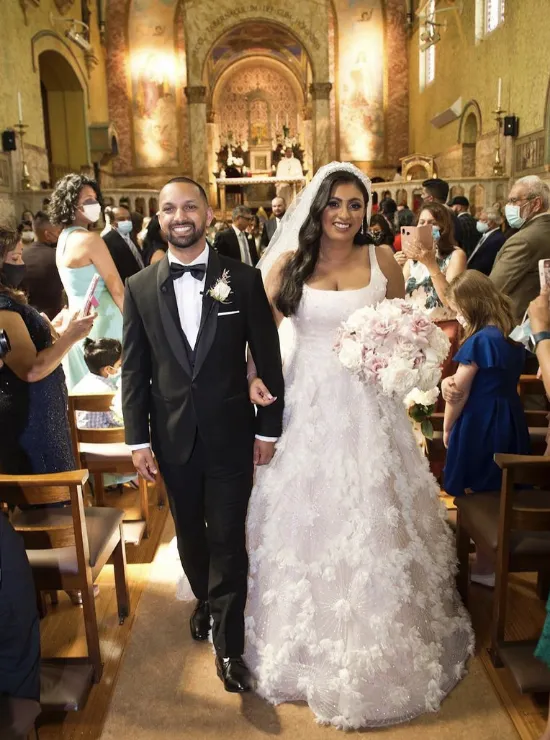 Brydon & Cherisse
Sydney Wedding Suit
Bespoke wedding suits in Sydney
On your appointment you will have access to the largest fabric collection in Sydney, we have over 7,000 fabrics to choose from, stemming from the best mills in the world, such as Dormeuil in England and Cerruti in Italy amongst many others. In terms of design we can design whatever we have in mind, as such with Germanicos you will not be prohibited to do any style you desire for your wedding attire. This is how real bespoke wedding suits are made!
Wedding season in Sydney is generally in the summer months, we all know how hot and humid it is in Sydney those months. The way Germanicos bespoke tailors structure our suits is the same as it is done in Savile Row, with a floating canvas on the inside of the jacket. The floating canvas made from horse hair and other natural fibres ensures that our suits are the most breathable suits that you can find in Sydney. So you will feel extremely comfortable on the day, no matter what the weather is.
Not only are they very breathable and comfortable, but when we use the floating canvas on the inside of the jacket, these suits have a massive longevity. Much longer than those that you would get off the rack. Meaning that your wedding suit is one of the only expenses of the wedding that you will be able to use again, and utilize again. Rendering it one of the most logical expenses of the whole wedding.
The most conducive lead time to embark on your wedding suit is typically around about eight to ten weeks before the wedding. This enables the tailor to not rush your garments and it also enables us to have as many fittings as necessary to get that suit fitting perfect for you. The reason why we wanna see you so close to the wedding date is because we understand of years of making weddings suits that people tend to fluctuate just before their wedding. You might be trying to get that little bit more fit and lose that five kilogram or so just before for the wedding. So we know how important it is to get your wedding suit looking a million dollars for the wedding date, not to have it well organized and in the wardrobe many months before, and then when you lose weight have a jacket that's a little bit baggy for you.
Not only can we make you a suit or shirt or tuxedo, we can also make your shoes bespoke! We can do any one design you want, measure them, and even laser your name onto the bottom of your shoe which is magnificent for the photography when you do it. So in essence, Germanicos can dress you from head to toe for your wedding, take care of every aspect, whether that be the jacket, the pant, the shirt, the waistcoat, the shoes, the bow tie, the pocket squares. We can take care of every single thing that you need.
In Melbourne you will not find a more passionate, knowledgeable or better priced bespoke tailor. Germanicos has been making wedding suits since 1999 and we have a massive amount of experience and runs on the board to prove that. We really look forward to making you look a million dollars on your wedding.
Lastly, please don't forget if you have a wedding party, we have wedding party specials, where if you have three or more people per one wedding we can give you a very special deal for your wedding garments. As such please ask our team how we can assist you with that.
We Look forward to making you look and feel a
Million Dollars
FAQ Your Right To Know!
Got a question? Get your answer!
: How long before the wedding should I get started on the Suit or Tuxedo?
: We are Bespoke tailors, as such we will hand draw a unique pattern for you and hand stitch your suit. This takes time to complete anywhere between 60 to 90 hours. Having dressed so many grooms in the past our recommendation is 3 months before your wedding to start the process of your wedding suit. Germanicos will space out your fittings to ensure the suit or tuxedo is perfect on your wedding day, even with any last minute body fluctuations.
: What Style Wedding Suit to wear, Tuxedo or Suit?
: The Tuxedo is amazing and can help you stand out as the groom, however you will get minimal use out of it after the wedding. If you want to go a suit for your wedding, so you are able to use it more into the future, we would recommend adding a waistcoat or vest to turn it into a 3 piece suit, fit for a groom.
: What Colour Wedding Suit to wear?
: The Darker your complexion the more options of cloth you can choose from lighter shades to Darker shades, giving you massive choice of fabrics. Unfortunately the fairer your complexion is, it does limit you to choosing Darker colours generally, as the lighter coloured fabrics will wash you out.
: What is the cost or price of a Bespoke Wedding Suit?
: At Germanicos we pride ourselves on showing our customers the pricing for all our bespoke suits and tuxedos pricing. A Bespoke business Suit at Germanicos has the same cost as a Bespoke Wedding Suit and these range from $1,495 to $3,900 dependant on your cloth. You pay a 50% deposit upfront, and the balance is payable after all of your fittings and when you take it home.
: What is the cost or price of a Wedding Tuxedo?
: The Tuxedo at Germanicos costs $200 more than the Suit. This enables us to buy the Duchess Satin or Silk for the lapels, also to pay the tailors for the two extra hours it takes to stitch this uniquely into our Tuxedo lapels and inner front panels.