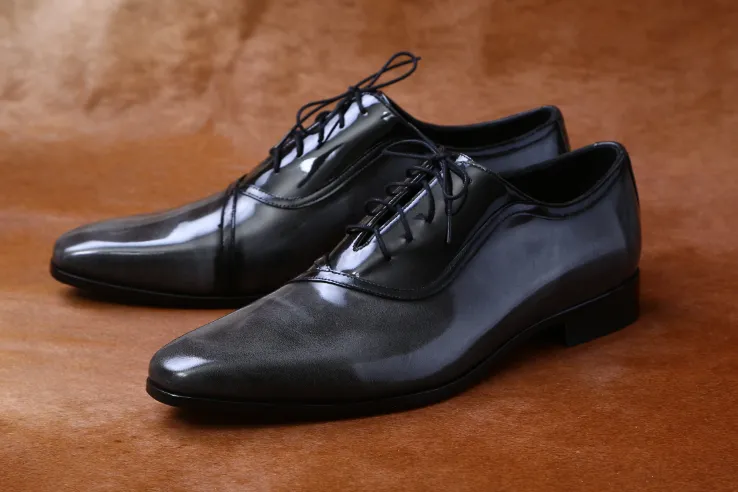 Patent leather shoes are a timeless classic that add a touch of sophistication and glamour to any outfit. They are the perfect accessory to elevate any look, from formal to casual. However, knowing how to pair them can be a challenge. In this blog post, we will guide you through the best ways to wear patent leather shoes for maximum impact.
1.Black Tie Events
Patent leather shoes are a staple for black tie events, such as weddings or galas. They are traditionally worn with tuxedos or formal suits in black or midnight blue. Pair them with a classic white dress shirt and a black bow tie for a classic and elegant look.
2.Business Attire
If you want to make a statement in the office, try pairing your patent leather shoes with a navy or grey suit. They add a touch of refinement and show that you pay attention to the details. A crisp white shirt and a solid-coloured tie will complete the look.
3.Casual Wear
Don't be afraid to mix things up and wear your patent leather shoes with casual attire. They can add a touch of sophistication to a pair of jeans or chinos. Pair them with a white t-shirt and a denim or leather jacket for a trendy and fashionable look.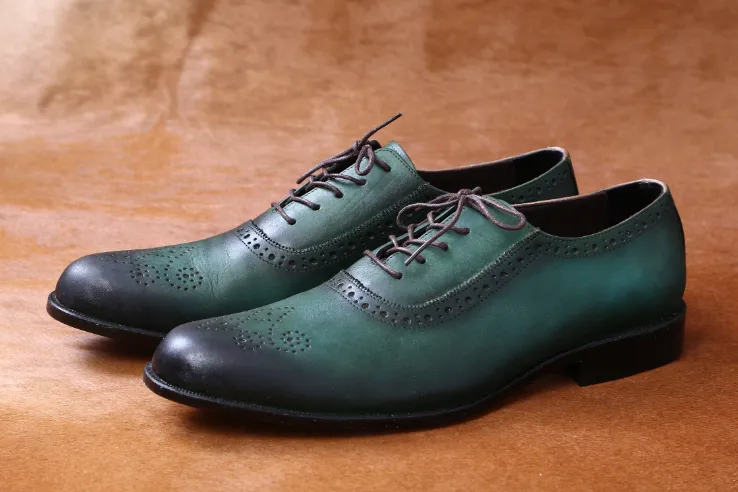 4.Bold Colours
Patent leather shoes are not just for black tie events or business attire. They can also be worn with bold colours to make a statement. Try pairing them with a bright blue or red suit for a fashion-forward look. Just make sure to keep the rest of the outfit simple and let the shoes be the star of the show.
At Germanicos, we offer a range of high-quality patent leather shoes that are perfect for any occasion. Whether you're looking for classic black or a bold colour, we have the perfect pair for you. Our expert tailors can also create custom suits to complement your shoes and complete your look.