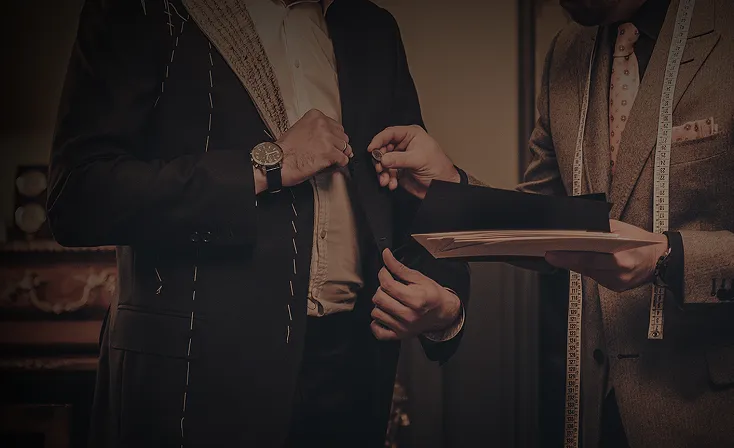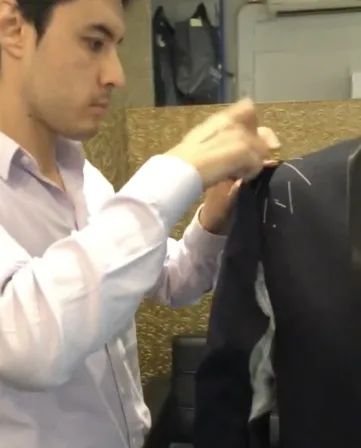 Bespoke tailoring is an art form that has been honed over centuries. It involves creating a unique pattern from scratch, based on the measurements and body shape of the individual, before cutting and stitching the fabric to create a garment that fits them like a glove. In many ways, a bespoke tailor is like a master builder, carefully crafting a unique structure that perfectly fits its intended purpose.
Bespoke tailoring is an intricate process that starts with the initial pattern. This pattern is the foundation of the suit, shirt, sports jacket, overcoat and trouser, and determines how perfectly it fits on the body. The measurements taken by a Germanicos bespoke tailor number over 44, ensuring that every detail is accounted for, resulting in a garment that fits perfectly.
Similarly, the work of an architect is like that of a master tailor. The architect designs a property that fits in with the plot of land and the surroundings, while the tailor designs a garment that fits the body shape and skin complexion of the customer and the types of places or events he or she will wear their suits.
Furthermore, just as an interior designer selects finishes, colours, and patterns to make a home stand out, the bespoke tailor has over 7,000 fabrics at his disposal to ensure that the finishes are unique and accentuate the client.
The initial pattern is critical in bespoke tailoring as it determines how the garment will fit. The tailor uses the pattern to cut the fabric precisely, ensuring that the garment drapes correctly on the body. The bespoke garment is then created by hand with care and attention to detail, resulting in a garment that fits like no other.
In conclusion, the initial pattern is crucial to the bespoke tailoring process. It ensures that the garment fits perfectly and looks great on the body. With over 7,000 fabrics at their disposal, a master tailor can create a garment that is not only functional but also unique and stylish. If you want a garment that fits like a glove, choose bespoke tailoring.