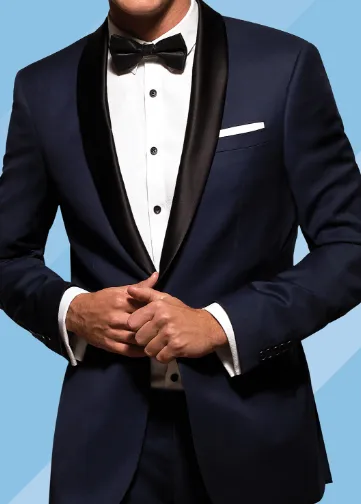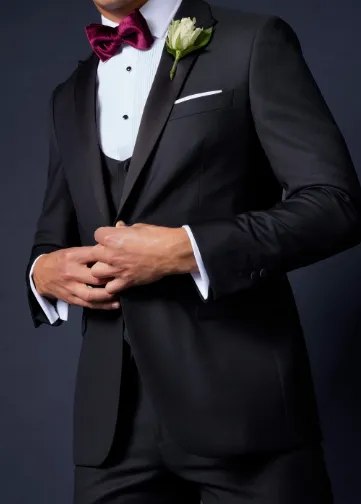 When it comes to formal occasions, choosing the right attire can be tricky. The terms "dinner suit" and "tuxedo" are often used interchangeably, but there are actually subtle differences between the two.
Firstly, the term "tuxedo" is mostly used in North America, while the term "dinner suit" is more commonly used in Europe and Australia. However, both refer to a formal evening suit worn for special occasions.
The main difference between a dinner suit and a tuxedo lies in the details. A tuxedo typically features satin or silk accents on the lapels, buttons, pockets, and side stripes on the trousers. It may also have a satin or silk stripe down the outside of the trousers. In contrast, a dinner suit is typically more understated, with plain lapels and buttons.
Another difference is the type of shirt worn with each suit. A tuxedo is traditionally worn with a wing-collared shirt and a bow tie, while a dinner suit is usually worn with a standard collar shirt and a regular tie.
When it comes to shoes, both suits are typically worn with black leather dress shoes, but a tuxedo may also be worn with patent leather shoes for added formality.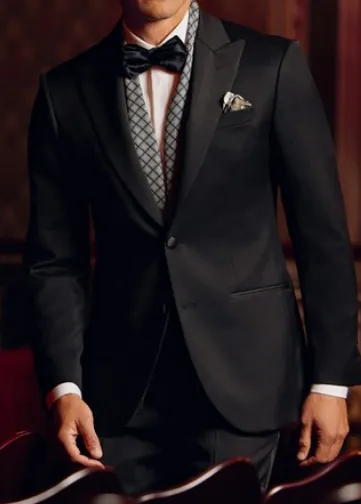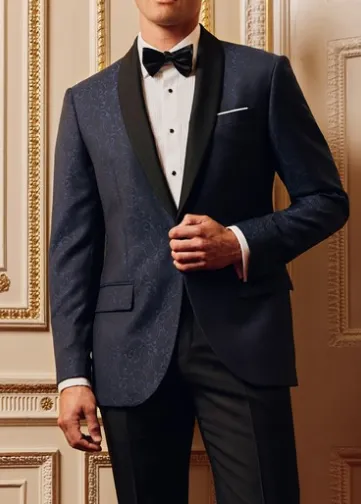 So, which one should you choose? It ultimately depends on personal preference and the level of formality of the event. A tuxedo is generally considered more formal and is often the go-to choice for black-tie events. A dinner suit, on the other hand, is a versatile option that can be dressed up or down depending on the occasion.
If you're unsure which one to choose, it's always best to consult with a professional tailor who can guide you through the process and help you find the perfect suit for your needs.
At Germanicos, we specialize in creating bespoke formal wear for any occasion. With locations in Melbourne, Sydney, Brisbane, Perth, and Canberra, our expert tailors can help you find the perfect dinner suit or tuxedo that fits your body and your style.
So whether you're attending a black-tie gala or a formal wedding, we've got you covered. Contact us today to book your consultation and discover the difference that bespoke tailoring can make.
Note: Germanicos bespoke tailors can add the classic single button to the dinner jacket or tuxedo, as well as customizing any other details according to your preferences.