Are you getting ready for a tropical beach wedding in the searing heat? From the Greek islands to Bali and Thailand, there's nothing quite like exchanging vows on a beautiful beach with the ocean as your backdrop. But as a guest or groom, you need to consider what to wear in the warm and humid climate. Choosing the right suit can help you stay cool and comfortable while looking sharp and stylish. In this guide, we'll walk you through everything you need to know to choose the best suits for a tropical beach wedding.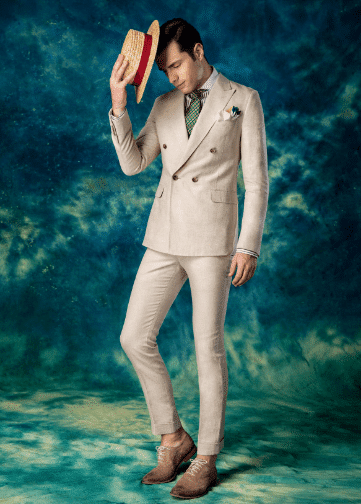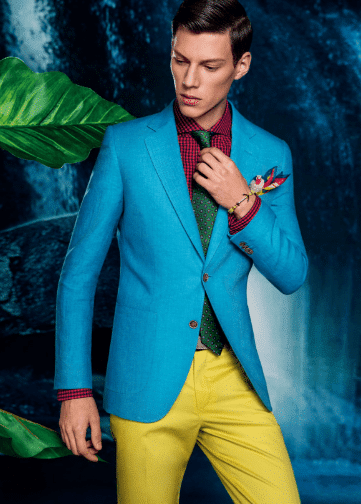 Fabric Matters
The most important factor in choosing the right suit for a tropical beach wedding is the fabric. You want a material that is breathable, lightweight and comfortable. The ideal weight range for a tropical suit is between 120 grams to 220 grams. This weight range is light enough to keep you cool but still heavy enough to drape well and not look too flimsy.
It is essential to avoid polyester and other synthetic fabrics as they do not breathe and trap moisture. The most breathable fabric in the world is Mohair. Mohair is made from the hair of the Angora goat and is naturally lightweight, breathable and moisture-wicking. Other natural fabrics such as linen, cotton and lightweight wool are also great options.
Lining
The lining is just as important as the outer fabric. Viscose lining, which is commonly used in suits, is not breathable and will make you feel hot and uncomfortable. Bemberg lining, made from cupro, is a much better choice. It is a breathable and moisture-wicking material that will help keep you cool and comfortable.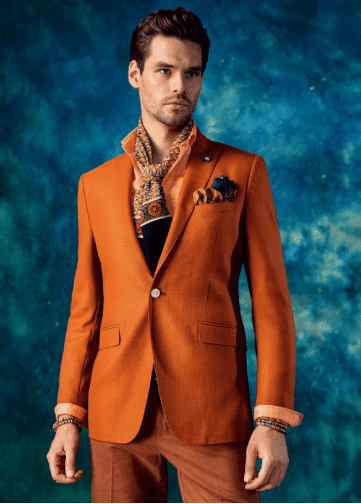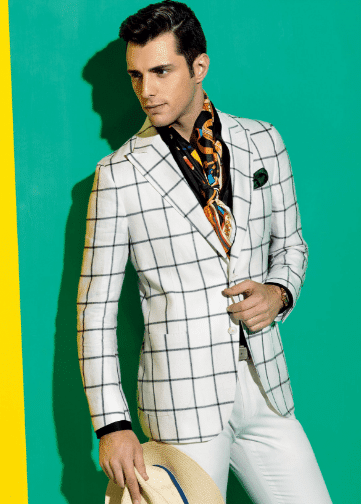 Colors
When choosing a suit for a tropical beach wedding, you should opt for light colors. Lighter colors will reflect the sun's rays and keep you cool. White, cream, light grey and light blue are all great options. However, you can also add a pop of color to your suit with a brightly colored pocket square or tie.
Fit
The fit of your suit is also important. A well-fitting suit will not only make you look great but also keep you comfortable. A slim or regular fit suit is ideal for a beach wedding. Avoid anything too tight or too loose as it will not drape well and will make you feel hot and uncomfortable.
Conclusion
Choosing the right suit for a tropical beach wedding is all about finding the right fabric, lining and fit. At Germanicos, we have a wide range of fabrics that are perfect for a beach wedding. Our experts in Melbourne, Sydney, Brisbane, Canberra and Perth can help you choose the perfect fabric and style for your big day. With our help, you'll look and feel great, no matter how hot it gets.