Be the Groom they remember

Complement your partner in every way
WEDDING SUITS
FOR MEN IN ADELAIDE
Tailored Groom Wedding suits in Adelaide
The one and only bespoke experience for your wedding suit in Adelaide is with Germanicos, being the only bespoke tailor in the city of Churches for over the last 20 years. A bespoke wedding suit or tuxedo is the pinnacle for all suiting and formalwear in terms of fit, comfort, breathability and longevity. Our Germanicos Adelaide tailor will ensure you will look a million dollars for your wedding day.
With over 7,000 luxurious fabrics milled in Italy, England and France, from leading suppliers Dormeuil, Holland and Sherry and Cerruti, you will find a fabric that speaks to you like no other.
A bespoke suit is the definition of luxury tailoring. At Germanicos, we will ensure your wedding suit will fit you perfectly for your special day. From your initial consultation with our Adelaide tailor, you will then be fitted with up to 47 measurements, select the fabric and then design the suit of your dreams. A Germanicos suit is constructed with a floating horse hair canvas on the inside of the jacket that allows the garment to breathe and moulds to your body shape with the longevity of the suit. You will feel extremely comfortable, on your wedding day, no matter the weather, season or setting, be it in a vineyard located at one of our finest wineries or in one of our many beautiful churches.
Read more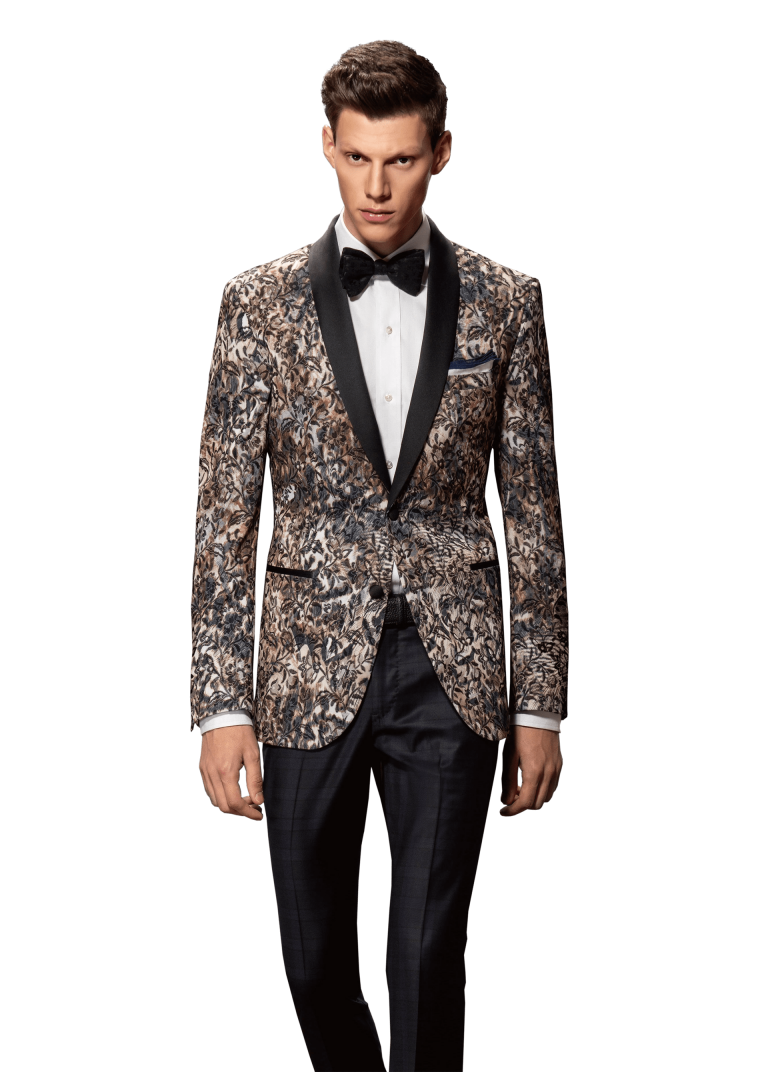 OUR PROCESS
Bespoke Wedding suits in Adelaide
Your Germanicos tailor in Adelaide understands the importance of fit, with over two decade's experience, fitting hundreds of Adelaide's finest groomsmen. Germanicos use the latest 3D technology to customise and build your suit from scratch, with the aptitude to design your wedding suit, tuxedo or shirt without any limitations. You will have the capability of visualising your garments at the first appointment with our technology, ensuring we cater specifically to your needs, creating a bespoke experience like no other.
Germanicos serves our clients a bespoke service like no other, rivalling the expertise of Savile Row. Our previous clients boast from some of the world's most stylish men and women, with the likes of Hugh Jackman, Ricky Martin and Ruby Rose all wearing Germanicos bespoke suits to the most coveted events in the world. Simply see the testimonials on our website. Our suits are Oscar worthy.
Though flexible on time, we are by appointment only as we strive to give each and every one of our grooms the absolute best bespoke service. Ideally we would need up to ten weeks from initial consultation to final handover, to create the wedding or formal outfit that will exceed your expectations. This time frame allows our tailors the flexibility to perfect your fit on numerous fittings if needed, and deliver a suit that matches the incredibly high Germanicos standard, to walk down the aisle with that exceptional Germanicos flair.
If you think the bespoke experience ended with suiting, think again! We have a very wide selection of the finest Egyptian cottons to tailor the perfect wedding or formal shirt that will faultlessly accent your bespoke suit. We have you covered for formal footwear with our extensive leather selection. Allow us to create the perfect bespoke shoe that will not only leave you carving up the dance floor with your bride, in exceptional comfort but add that extra distinction and make your outfit entirely unique to you on the special day.
The mark of true bespoke is the mark of true craftsmanship and quality. Though your suit will be created for your wedding, the longevity of our Germanicos garments will ensure you wear it again and again for ten years or more, seeing you through life's incredible milestones.
We Look forward to making you look and feel a
Million Dollars
FAQ - Your Right To Know !
Got a question ? Get your answer !
Wedding
: How long before the wedding should I get started on the Suit or Tuxedo?
: We are Bespoke tailors, as such we will hand draw a unique pattern for you and hand stitch your suit. This takes time to complete anywhere between 60 to 90 hours. Having dressed so many grooms in the past our recommendation is 3 months before your wedding to start the process of your wedding suit. Germanicos will space out your fittings to ensure the suit or tuxedo is perfect on your wedding day, even with any last minute body fluctuations.
: What Style Wedding Suit to wear, Tuxedo or Suit?
: The Tuxedo is amazing and can help you stand out as the groom, however you will get minimal use out of it after the wedding. If you want to go a suit for your wedding, so you are able to use it more into the future, we would recommend adding a waistcoat or vest to turn it into a 3 piece suit, fit for a groom.
: What Colour Wedding Suit to wear?
: The Darker your complexion the more options of cloth you can choose from lighter shades to Darker shades, giving you massive choice of fabrics. Unfortunately the fairer your complexion is, it does limit you to choosing Darker colours generally, as the lighter coloured fabrics will wash you out.
: What is the cost or price of a Bespoke Wedding Suit?
: At Germanicos we pride ourselves on showing our customers the pricing for all our bespoke suits and tuxedos pricing. A Bespoke business Suit at Germanicos has the same cost as a Bespoke Wedding Suit and these range from $1,495 to $3,900 dependant on your cloth. You pay a 50% deposit upfront, and the balance is payable after all of your fittings and when you take it home.
: What is the cost or price of a Wedding Tuxedo?
: The Tuxedo at Germanicos costs $200 more than the Suit. This enables us to buy the Duchess Satin or Silk for the lapels, also to pay the tailors for the two extra hours it takes to stitch this uniquely into our Tuxedo lapels and inner front panels.