Bespoke is a thing of beauty

Bespoke is a thing of beauty

Waistcoats / Vests
The waistcoat is not only making a comeback, it's here! And it's one of the only garments that can truly transform your outfit from standard to outstanding. It has so much character and depth that you don't get from any other garment, especially when the waistcoat is fitted and styled correctly. The waistcoat is definitely the perfect addition to any suit and a warm welcome to anyone's wardrobe.
The versatility of the waistcoat or vest means that it can be dressed up or down depending on the occasion and style. They look great over a t-shirt for drinks with friends, or adding that finishing touch to more formal business attire, to then giving you the most formality and main point of difference on your wedding day with a U shape design. After all, what groom wants to look like all the other guests attending their wedding?
Whatever your reasons are for wearing a waistcoat or vest you're no doubt wearing it to have a point of difference in which brings out your true inner gentleman superbly.
Read more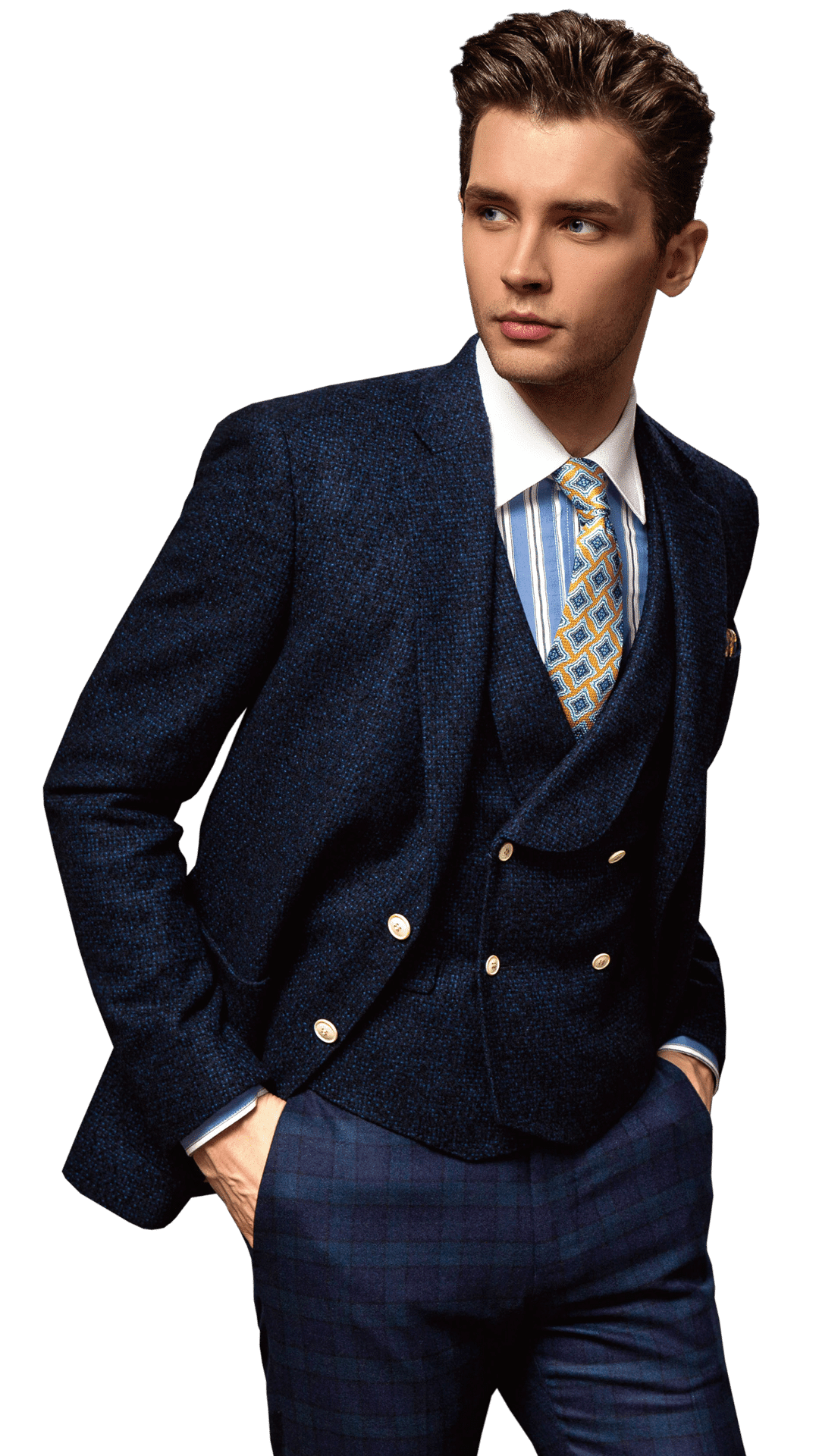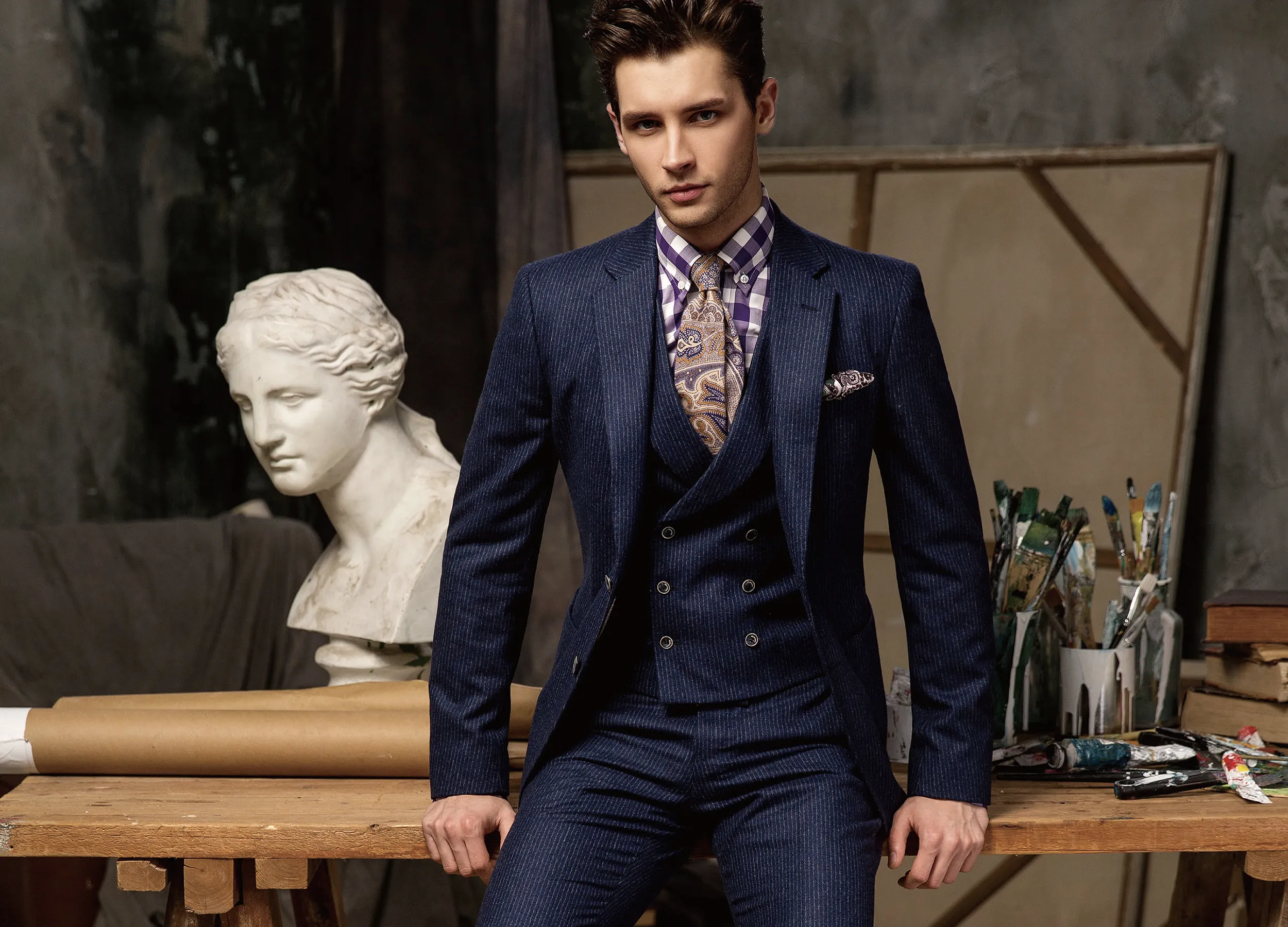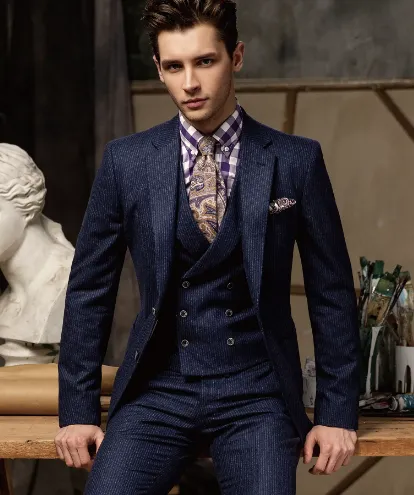 A quality waistcoat or vest reflects your personality and your impeccable taste for style. For this type of statement to be the most effective you need to go beyond the usual store bought fare and go for a waistcoat or vest design that is custom fitted to your body and designed to your specifications, all while complementing your outfit.
At Germanicos we have the most talented and experienced team that are true artists and craftsmen. With our own in house pattern makers, any design you have in mind is possible. We consult with you to create a custom waistcoat that is uniquely you. With over 8,000 fabrics in the Germanicos range we can tailor whatever style you decide on, with our experience and expertise we are sure we will help you create the impression you're looking for. After all, it is you that will bring it to life.
We Look forward to making you look and feel a
Million Dollars